'Deora' breaks YouTube records, goes international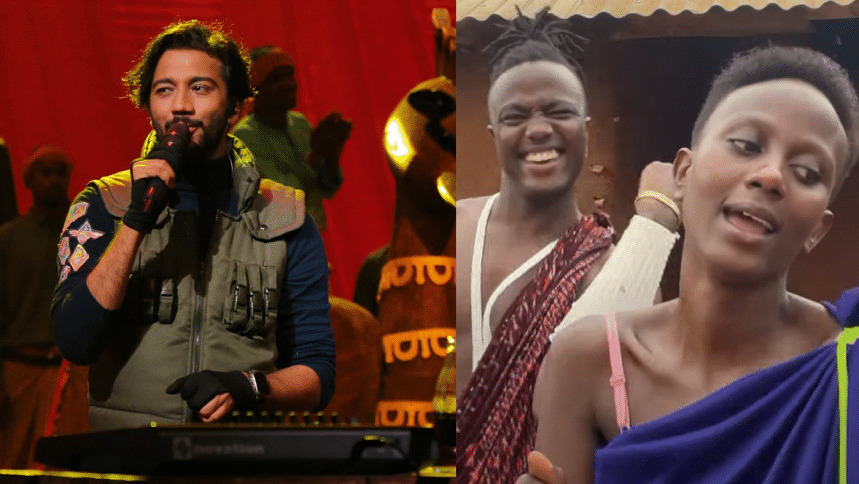 "Deora," the fifth song of the second season of Coke Studio Bangla made its debut on May 7, and since then, it has been dominating YouTube. Astonishingly, within 11 days, the song amassed over 21 million views, setting a new milestone on the platform. 
Previously, the highest-viewed song in Coke Studio Bangla was "Bhaber Pagal," by Nigar Sumi and Jalali Set, with 24 million views. 
However, it is worth noting that this song was released a year ago, while "Deora" achieved its extraordinary 21 million views in just 11 days. Such a rapid rise to fame is a rarity, not only for Coke Studio Bangla but for any Bengali song. 
Upon its release, "Deora" quickly ascended to the top of YouTube's trending list, a position it maintained for several days. As of now, it remains a strong contender, currently ranked third among the trending videos. The audience's affection for the song shows no signs of waning.
Interestingly, the allure of "Deora" extends beyond the borders of Bangladesh. The song has garnered immense attention in India, and its reach has even stretched as far as Tanzania in Africa. 
Popular African content creator Kili Paul featured the song in his TikTok content, which garnered over 1.2 million views within a single day. Additionally, countless reels, videos, and creative expressions inspired by the song continue to flood social media platforms like Facebook, Instagram, and TikTok. This widespread response serves as a testament to the song's monumental impact on the internet.
"Deora" is a great fusion of modern music and folk, which was beautifully written by Fazlu Majhi and performed by Pritom Hasan, Islam Uddin Palakar and the Ghaashphoring Choir. 
A few lines have been added to the original song, with the modern portion being written by Pritom himself.