"There's a debate about Momen's remarks, its accuracy"
Indian foreign ministry spokesperson says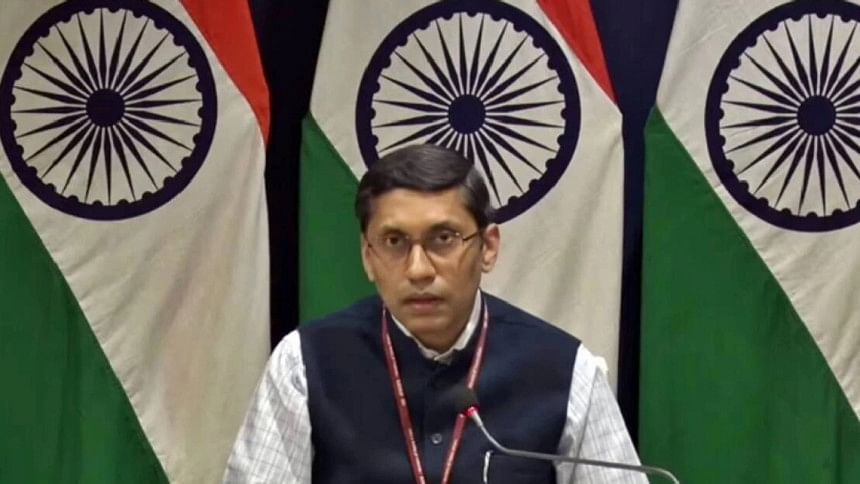 The government of India has no comment on the recent remarks the Bangladesh foreign minister made, noting that there is a debate about its accuracy.
"I understand there is a debate actually about the accuracy of those reports (by media)," Arindam Bagchi, official spokesperson at the Indian Ministry of External Affairs, told reporters in a weekly briefing in New Delhi yesterday (August 25, 2022).
He said the matter has also been clarified by the Bangladesh authorities. "I have nothing to say on that (Minister Momen's remarks)." 
Earlier, Foreign Minister AK Abdul Momen said, "I did not say anything related to the allegation brought against me. I have talked about stability. I said about stability in the global context where instability is prevailing."
"So, stability is the most important. We want stability in this region, too. We don't want any instability. If we can do this, it will be meaningful in this Golden Chapter of our relations," he told reporters explaining what he wanted to say in Chattogram at a programme last night.
Regarding Prime Minister Sheikh Hasina's proposed visit to India next month, Bagchi said he does not have anything to say at this moment as high level visits are announced at the right time.