Life without internet? And pigs can fly!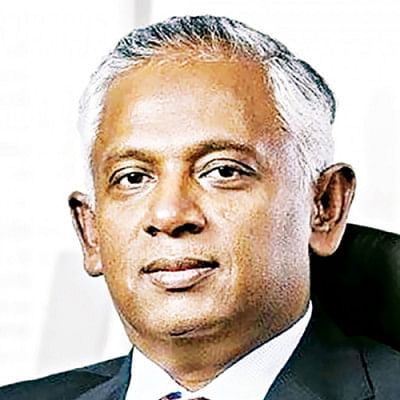 Just take a few seconds to imagine what life may be like without the internet. There will be no Amazon or Daraz, no foodpanda orders, no Google Maps, no Netflix, no online games, no online study, widening of digital divide, no IR 4.0, no video calls and the list can go on. For most of us, life would come to a screeching halt making us desperately bored and also inefficient. The young generation who was born after the 90s will fail to imagine how the older generation survived, let alone lead a very civilised life without a password! 
Through the great vision of Digital Bangladesh, any doubts on the benefits of internet have been shooed away with plans to take this industry to a new height in order to fulfil Bangladesh Vision 2041, which includes the launch of 5G. Are we on track?
Globally, more than 5 billion people are using mobile technology to access life-enhancing services, such as, digital health services, e-government platforms, digital education services and so on. Mobile connectivity is also an important driver of economic growth across all sectors. In Asia, the International Telecommunication Union (ITU) estimates that a 10 per cent increase in mobile broadband penetration would yield a 0.51 per cent to 2.43 per cent increase in GDP per capita.
Despite the commendable expansion of mobile coverage in Bangladesh, more than 40 per cent of the population (based on unique subscriber penetration) remains unconnected to a mobile network due primarily to a lack of affordability of mobile services and mobile phones. The usage gap is the highest in the South Asia region to 67 per cent (source: GSMA Intelligence Unit, 2020). The industry which once acted as an enabler of national economic growth has turned into a cash cow for earning revenues in the form of high taxes, high spectrum prices etc. Progress in fixed broadband is even at a worse condition in comparison to our neighbours.
Let's look at the red flags according to my perspectives:
1. Except for Grameenphone (GP), which is the market leader, the other operators are still struggling to be at break-even after many years of losses. The government operator is "in ICU" despite having huge potentials.
2. Data is being sold at less than Tk 15 per GB on an average and the trend is yet towards further declines. In other words, operators are selling data well below the cost price, subsidising it from the profit of voice. Hence, the volume increase in the coming years will not necessarily improve the data profitability, as allocated cost of voice will be charged to data, which may not offset the benefits from the economy of scale of data growth.
3. Voice revenue is negligible in most countries globally including our neighbouring countries like India. In Bangladesh, more than 60 per cent of the total revenue comes from voice. But it is likely to come down to a negligible level by 2025 if the current trends continue. If anyone runs a simulation, all the operators, including the market leader, would find themselves running at a loss.
If the above is summarised, the key product, that is data, is being subsidised by voice revenue which is itself nosediving and will be eventually negligible in terms of supporting the loss from data business. Hence the whole industry will be "in ICU" or dead - meaning no internet. The picture portrayed above is well known to the regulators and I have observed their true intention to work on it. Unfortunately, not everything is in their hands. The recent auction of 2300 MHz to 2600 MHz is a good reflection of the regulators' intention. It is obviously not enough and much more needs to be done to ensure that the industry survives to ensure that the Digital Bangladesh 2041 vision is delivered.
The regulators and policymakers may consider taking up some of the following options in the coming days to ensure the industry's survival.
1.       Set a data floor price based on thorough cost modelling so that all the operators manage to recover their investment costs.
2.       Implement Significant Market Power (SMP) in such a manner that the smaller players survive to compete and at the same time ensure that SMP players are reasonably incentivised to invest.
3.       The National Board of Revenue (NBR) needs to align its revenue earning strategy with telecom/digital vision.
4.       The government should demand that the operators integrate the remaining 40 per cent of the population into the digital network, improve quality of service, directly contribute to the Bangladesh Vision 2041 based on key performance indicators (KPI).
The above four actions may not be too difficult for the policymakers and regulators to ensure that the population of Bangladesh do not go back to the days of 80s or 90s. Mobile connectivity is a powerful tool to drive sustainable economic growth, reduce poverty and transform all sectors that one can imagine. Let us not talk about life without internet but life with 5G, IR 4.0 to create a digital society and to accelerate Bangladesh's transition to a digital economy.  The author is a telecom and management expert.