Bangladesh withstand pressure to clinch Men's Junior AHF Cup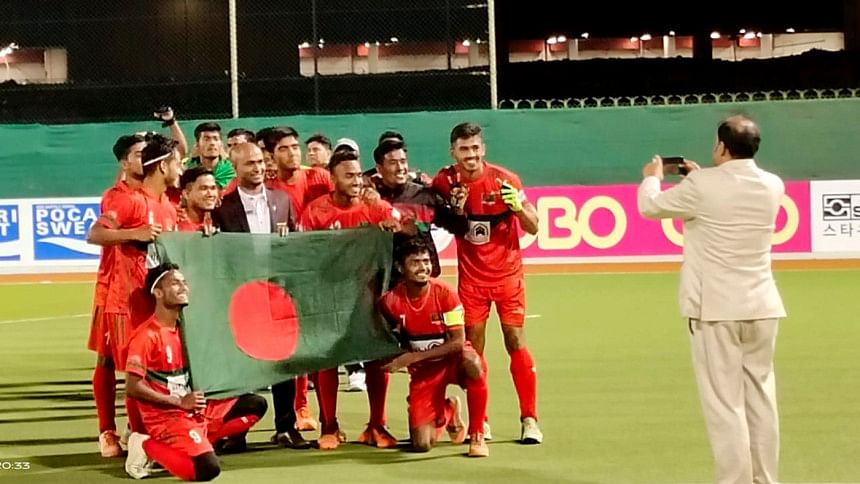 Bangladesh beat hosts Oman to clinch the title of 2023 Men's Junior AHF Cup at the Sultan Al Qaboos Sports Complex in Muscat on Thursday night.
The final witnessed a marathon shootout, where scores ultimately stood 7-6 in Bangladesh's favour.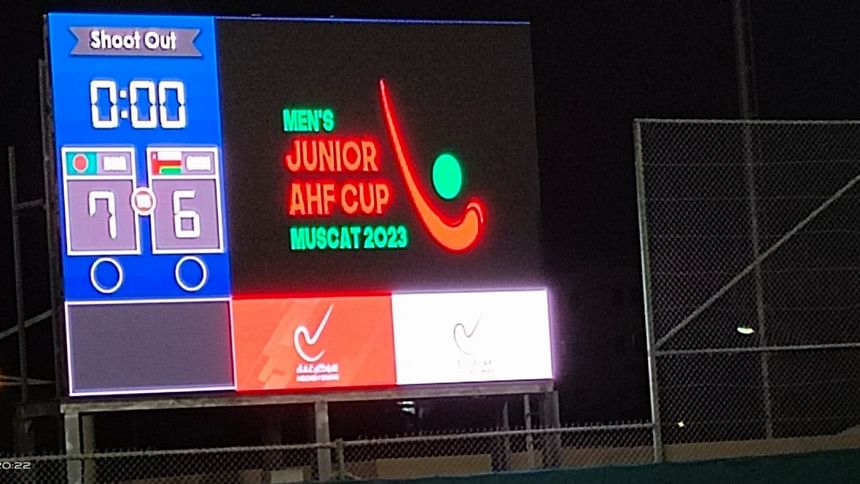 Bangladesh had suffered an early blow in the very second minute of the regulation time after Al Noufali Alkhoder struck from open play. The boys in red and green then struggled to destabilise a strong Oman side until Rokibul Hasan Rocky equalised in the 53rd minute from open play.
At 1-1 scoreline, the game rolled into the shootout, where goalkeeper Nuruzzaman Nayan emerged as the hero for Bangladesh. Nayan managed to block three Oman shots in a marathon shootout, one that Bangladesh started on the wrong foot after Rocky was denied by Oman's goalkeeper.
However, Azizar Rahman, Abed Uddin, and Obaidur Haque Joy converted their shots to level the margin 3-3 after five shots, with Oman still having a shot in hand. Then, however, goalkeeper Nayan gave Bangladesh another lifeline by stopping the fifth shot from Oman.
The shootout then entered into sudden death and keeper Nayan stopped the fourth shot from Oman's player after Bangladesh's Abed, Azizar, Rocky, and Joy converted all four shots.