S Alam's 'properties abroad': HC declines to recall its probe order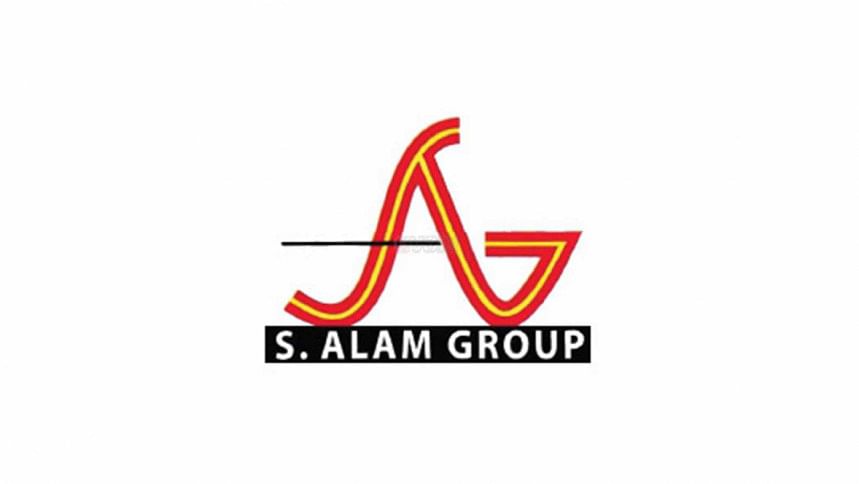 The High Court today declined to entertain a verbal appeal for recalling its August 6 order that had asked government authorities to probe the allegations that S Alam Group owner Mohammed Saiful Alam is running offshore businesses without Bangladesh Bank's permission.
The August 6 order came after The Daily Star published an investigative report on August 4 on S Alam's business empire worth at least about $1 billion in Singapore.
Today, Barrister Ajmalul Hossain, principal counsel for S Alam Group, placed a verbal appeal before the HC bench of Justice Md Nazrul Islam Talukder and Justice Khizir Hayat Lizu that had issued the order and rule on a suomuto (voluntary) move.
The bench told Ajmalul that its order has already been signed and therefore, there is no scope for recalling it, Anti-Corruption Commission lawyer Khurshid Alam Khan, who was present at the courtroom during the proceedings, told The Daily Star.
Contacted, Advocate Mohammad Saifullah Mamun, another lawyer for S Alam Group, said they would now move a written petition before the HC against its August 6 ruling.
Ajmalul, a senior counsel, could not be reached for comments as his cellphone was found switched off.
Today's verbal petition came just three days after S Alam served a legal notice on the government and four national dailies, including The Daily Star, essentially demanding that these newspapers publish no news on him or his business operations.
Two days after The Daily Star published a report, headlined "S Alam's Aladdin's lamp", the HC bench on August 6 ordered the ACC, Bangladesh Financial Intelligence Unit (BFIU) and Criminal Investigation Department (CID) of police to investigate the allegations disclosed in report.
The HC asked the Bangladesh Bank governor and head of BFIU to come up with a report clarifying whether any permission and approval from Bangladesh Bank has been given to S Alam Group to take the "money in question" to the foreign countries from Bangladesh.
ACC chairman, secretaries at the ministries of finance, Bank and Financial Institution Division, foreign affairs, law and home affairs, chairman of National Board of Revenue (NBR), inspector general (IG) of police, special police super of immigration, and deputy commissioner and superintendent of police of Dhaka have also been made respondents to the rule.
The HC asked The Daily Star editor to submit an affidavit with regard to the authenticity of its report published on August 4 to this court by October 10 and fixed the same date for passing further order on this issue.
The Daily Star investigation found that Alam built a business empire worth at least about $ 1 billion (Tk 10,000 crore) in Singapore, although there is no record of him taking any permission from Bangladesh Bank to invest or transfer any funds abroad.
The Bangladesh central bank has so far allowed 17 companies to invest outside the country, and this Chattogram-based business giant is not one of them, according to a document obtained from Bangladesh Bank.
Yet in Singapore, Alam bought at least two hotels, two homes, one retail space, and other properties over the last one decade, all the while seeking to remove his name from the paper trails, documents cited by the report show.
Earlier on August 10, S Alam served a legal notice on the government, four editors of national newspapers -- The Daily Star, Prothom Alo, New Age and The Business Standard -- and seven journalists of the dailies for reports the dailies published about Alam and his group over the past few years.
The legal notice apparently sought to restrict reporting on S Alam Group.
The notice, also sent by Ajmalul Hossain KC, demands that the home secretary and the information secretary collect the evidence, based on which five articles were written by the journalists of these four dailies, to justify the allegations made against Alam and his Group.
Until such information is provided, the notice demands, the secretaries ensure that the journalists are stopped from publishing any statements or reports about Alam and his businesses.
It also demands that the two secretaries ensure that the journalists give an undertaking that they will not repeat such actions in the future. In addition, the notice demands that all such content preserved in any public domain be removed.