Khulna's train services resume after 7hrs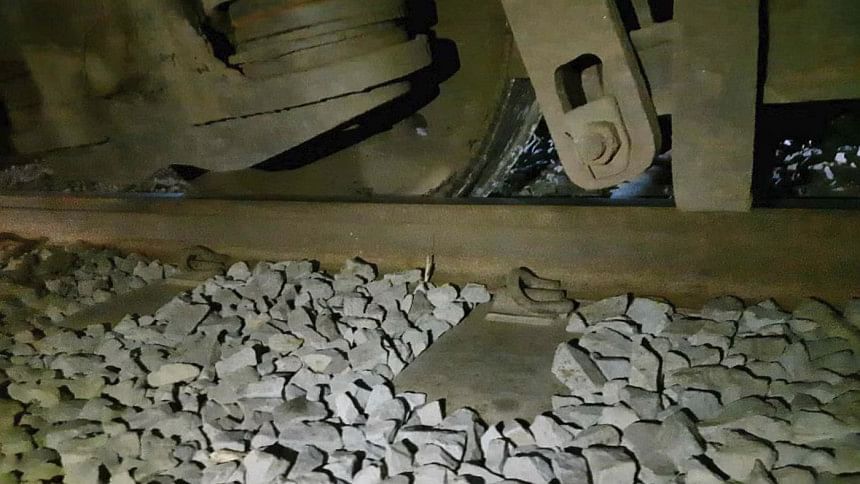 Khulna's rail communication with the rest of the country was restored seven hours after a train derailed in Kaliganj of Jhenidah yesterday.
The train services resumed at 2:30am today after the rescue train salvaged the bogie of Nakshikantha Express, our Jhenidah correspondent reports quoting Shahjahan Sheikh, station master of Mobarakganj railway station.
He said, "A rescue train from Ishwardi reached to the spot around 12:00am. After two and a half hours of efforts, the derailed bogie was removed and the train services between Khulna and the rest of the country resumed."
Earlier, Shahjahan Sheikh said a bogie of Nakshikantha Express from Goalanda Ghat veered off the tracks in Ektarpur area between Kaliganj and Kotchandpur around 7:30pm yesterday.