BTS's concert film to hit theatres in February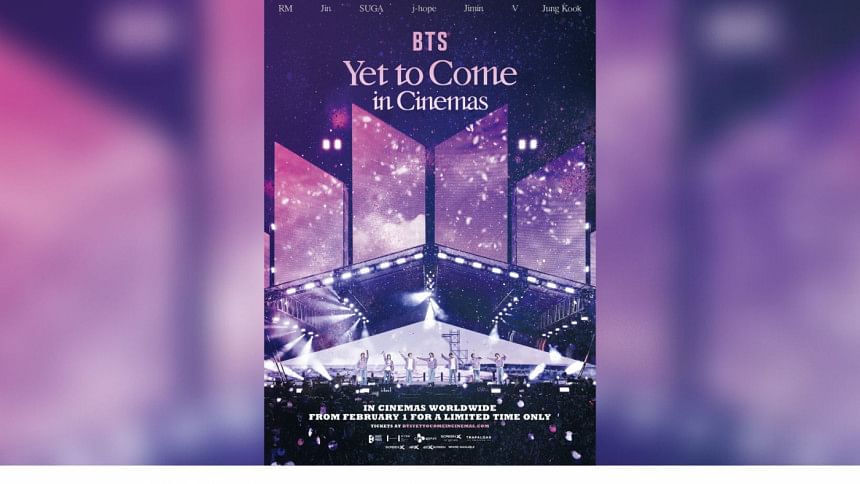 Following the massive success of BTS's free of charge show in Busan last year, the group has more in store for the fans. After seeing an upwards of 50,000 attendees, the fans who had missed out will now have the chance the enjoy the full performance from all angles as a movie, called "BTS: Yet to Come in Cinemas".
 The group announced sale of tickets and the screening mediums on their social media yesterday.
<BTS: Yet To Come in Cinemas>
ScreenX, 4DX, 4DX Screen, 2D까지 다채롭게!
오늘부터 극장별 순차 예매 오픈!
Tickets now on sale!

2023.02.01. 대개봉
국내예매: https://t.co/shgLu3KmhX
Global: https://t.co/QtVosnEIBh#YetToComeInCinemas #옛투컴인시네마 #BTS #방탄소년단 pic.twitter.com/ZKLbvwNnUg

— BTS_official (@bts_bighit) January 11, 2023
The movie is set to be released worldwide on February 1, 2023. The run time is 103 minutes and the movie will be screened in countries like South Korea, India and 110+ more, however only for a limited time.