Mahbub Jamil: a corporate leader and a nation builder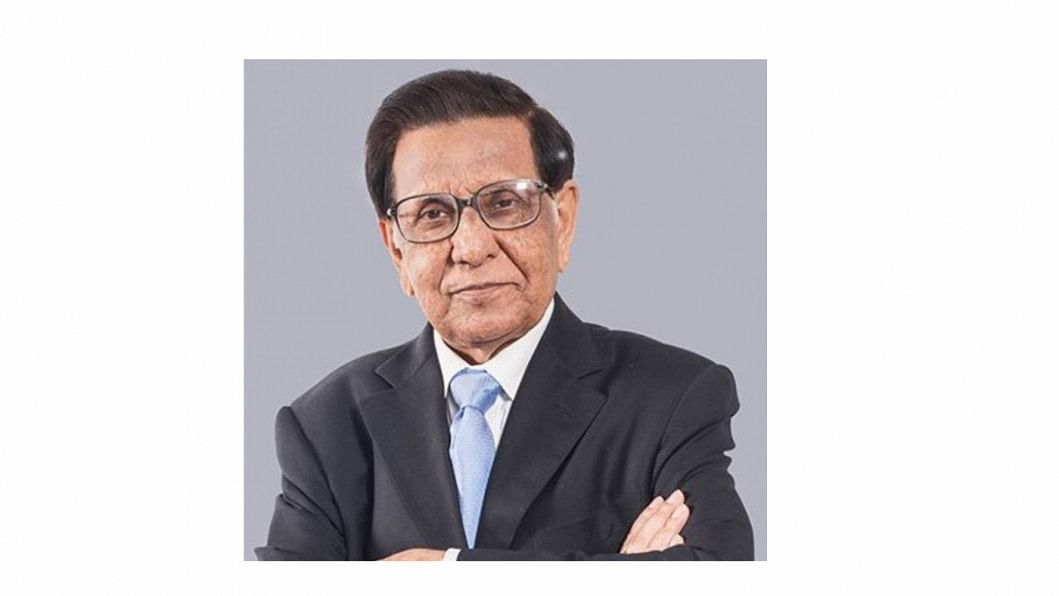 At its inception Bangladesh had only a handful of successful corporate leaders and Mahbub Jamil was one of them. I cringe from using the past tense for Jamil Bhai. With his passing we have lost a great leader, mentor and friend.
I had the privilege of engaging with him for the first time when I proxied my CEO in Unilever at meetings of the Foreign Investors' Chamber of Commerce & Industry (FICCI), of which he was the president at the time.
I saw a leader who drew respect and adulation from everyone present in the room with the way he handled the chamber, the policy makers and how he articulated issues effortlessly, something that I took as a learning from my early days of development.
I got to know Jamil bhai better during my years as finance director of Unilever Bangladesh and when he was the special assistant to the chief adviser of the caretaker government of Bangladesh in 2008.
As special assistant to the chief adviser during the caretaker government, he was responsible for the Ministry of Industries, Ministry of Civil Aviation and Tourism and Ministry of Youth & Sports.
And what a dynamic adviser he was! Had he been there for a little longer, the country would have seen all the government shares off-loaded to the stock market to make it more vibrant, as he would advocate that the government is there to run the country and public interest projects like utilities - not business.
One of the key successes he had during his tenure as adviser was restructuring Bangladesh Biman and ordering a new Boeing aircraft through direct negotiation. All the new aircraft that we have been receiving till 2021 are the fruits of that deal.
Recent performance improvements of Biman may also be attributed to Mahbub Jamil bhai for his visionary decision. He told me how he sat with Biman officials discussing late into the night how to restructure and crack the deal for Biman.
My friend in Biman also confirmed that it would have been impossible to crack that deal with Boeing without Jamil bhai.
As of now, I have not come across any news article or individual who have questioned the wisdom of this deal.
From my early interactions with Jamil bhai, I always looked forward to opportunities to work with him. That opportunity came when Robi Axiata was looking for an adviser to the board as a part of its preparation for initial public offering.
I could not think of recommending anyone better than Mahbub Jamil bhai for the post and another candidate to my managing director and the Robi Axiata Board at that time.
His contribution to the successful journey of Robi Axiata's during my leadership as CEO was immense. Because of his presence in the board and his confidence in me, I could push through a lot of agenda which was critical to the success of Robi Axiata.
Today I sit here feeling utterly bereft at having lost an iconic figure like Mahbub Jamil bhai.
Charismatic with profound leadership attributes, he was the architect behind the success of wherever he worked. I am sure we all remember with respect his precious contributions to Singer, the companies he worked for and the chambers he led.
With his vast knowledge, experience, and mentoring attributes he had led by example that helped shape careers of many including myself.
Today, the country, let alone the corporate sector, has lost one of its prized jewels.
It hurts to think our Mahbub Jamil bhai is no more with us. But his love and leadership, his high moral and ethical standards, his humility and much more will remain as footprints for generations to come.
I have been in touch with his son, Rubaiyat Jamil the last few months and had been meaning to visit Jamil bhai. But I missed the chance of seeing him one last time, a regret that will remain with me till the end.
The nation is deeply saddened by the demise of this great personality, a guardian and mentor for countless. I sincerely pray that Jamil bhai is in a better place and is granted the highest place in Jannah!