Does Bangladesh need a separate digital bank?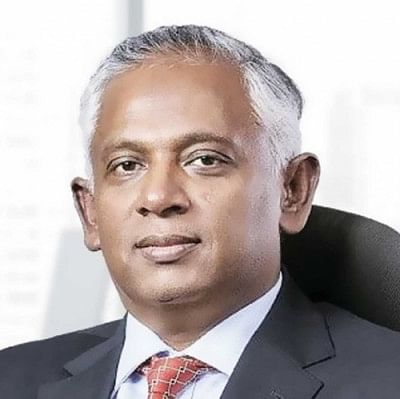 Since I started my consultancy operation, my initial focus was on the areas of digital transformation of banks.    
In the last six months, I spent considerable time with various banks to understand their readiness to become a digital bank. Except for one, none of them has the right organisational structure to embark on digital transformation drive.
To my utter surprise, most banking transactions are still manual and paper-based although there is some digital progression in the core banking system.
Let's first understand the difference between digital banking and online or internet banking.
Carrying out banking activities such as checking balances and statements, making online payments, and paying bills with the help of internet is online banking.
Digital banking, on the other hand, is a transformation that is taking place in the banking industry worldwide. It is an overall ecosystem, which includes digitalised ecosystem for augmentation in overall experience, speed, accuracy, and effortlessness for the front-end and back-end.
It incorporates technologies that help banks improve their systems and processes and drive advanced automation, better use of artificial intelligence, blockchain, cloud computing, robotics and analytics for a seamless experience, and better decision-making.
Digital banking would eventually offer reduced dependency on traditional banking by replicating it digitally. Its efficiency would range from offering e-KYC processes to enhancing ATM experiences and in the process, pave the way for a digital economy. There are 61 scheduled banks in Bangladesh and the majority of them are not in good health and are the least digital.
Currently, around 15 banks are providing mobile financial services. Most MFS providers across the globe are way ahead of our banks in terms of digitalisation.
MFS can offer all kinds of key services except lending and deposits. Such lending and deposits can also be done in partnership with one or more of the scheduled banks. If this is the case, then why would Bangladesh need a new digital bank?
Countries with successful MFS providers did not opt for the digital banking as a separate licence. As per current regulations, all scheduled banks can transform themselves into digital banks or set up a digital bank division to provide digital products.
There may be a justification in favour of the digital bank on one critical ground. Since the existing banks are measurably failing to transform their system to digital, the digital bank may fill that gap. If this is the case, shouldn't the central bank ensure that the existing banks get digital within a given timeframe?
Alternatively, the successful digital bank can turn out to be a major threat to the existing banks and make their future even more vulnerable. The central bank may also consider not restricting MFS licence to the bank-led model and may also permit mobile operators to drive online banking penetration as was done in many countries.
Often our regulators justify their actions by citing practices in neighbouring countries. In this regard, our neighbouring country has made significant progress in digitalising traditional banks, introducing fintech companies like PayTM and BharatPe, and opening mobile banking to mobile operators etc.
The banking sector in Bangladesh needs comprehensive guidance from the central bank, taking some of the best practices from the neighbouring country to accelerate the process of a digital economy.
The author is a telecom and management expert.