BCB fines Salahuddin for criticism of umpiring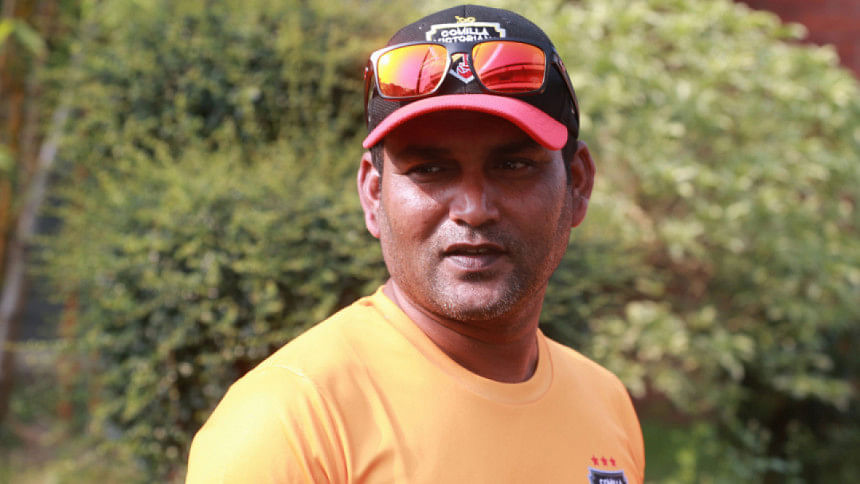 Comilla Victorians coach Mohammad Salahuddin has been fined 50 percent of his match fee and handed three demerit points for speaking out against the decisions that went against his side in the game against Fortune Barishal on Saturday.
"We will be suspended since there is no point in protesting whether we give it in written form or verbally complain about it. Actually, there is nothing to do. We have our hands and legs tied," Salahuddin had said after the game of Saturday. On Sunday night BCB press release said that the coach has been fined and handed demerit points.
"What we saw in naked eyes was not out which the third umpire is giving out, what can we do? We have nothing to do," Salahuddin had said at the press conference regarding the leg-before decision on Victorians batter Jaker Ali.
The BCB media release on Sunday read that coach was fined 'for breach of the BCB Code of Conduct".
The Code of Conduct breach relates to 'public criticism of, or inappropriate comment in relation to an incident occurring in a match.'
Three demerit points were added to the Comilla coach's disciplinary record. The charges were leveled against Comilla coach by on-field umpires David Milns and Morshed Ali Khan, the third umpire Tanvir Ahmed and fourth umpire Mozahiduzzaman Swapan, the media release read.
While the BCB had failed to get DRS services, they have used Alternate Decision Review System, which introduces more confusion.
A night before, the BCB had defended the TV umpire following criticism. 'A ball will be considered to have pitched 'In-Line' in the ADRS if 'Any part of the ball was inside the Pitching Zone'," the BCB had cited during a media release on Saturday, citing the tournament's Match Playing Conditions.