Ambrose, remember? : Flashback to 1999
West Indies legend Sir Curtly Ambrose joined the commentary panel of the ongoing Bangladesh Premier League 2023 as the third foreign inclusion after Roshen Abeysinghe and HD Ackerman. 
The former fast-bowler, who in his hay days terrorised the foundations of batters with blistering pace, steep bounce and imposing personality on the field, thought that it was his first time in Bangladesh but was later reminded by a reporter of The Daily Star that it was actually his second visit to the country.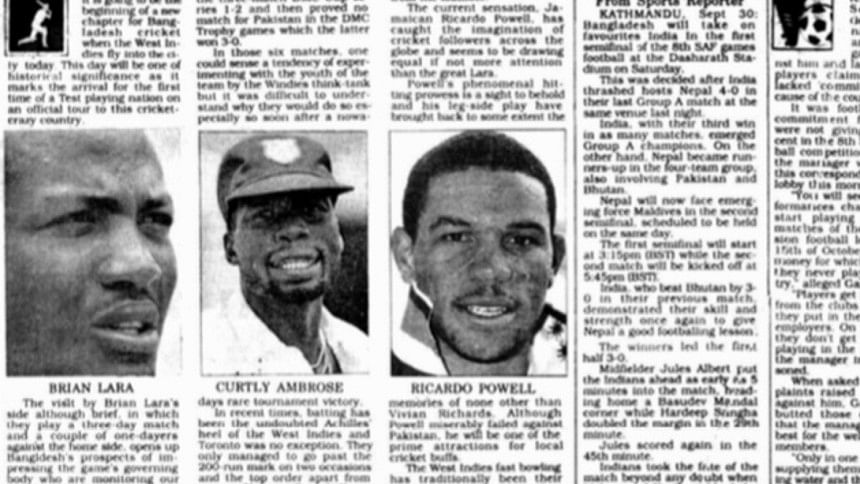 Ambrose had toured Bangladesh as a player back in 1999 to play in a two-match ODI series against the Tigers, who had started to find their feet at the international circuit. The 59-year-old perhaps didn't have the memory of the tour embedded in his mind as he surprisingly went wicketless in the two matches despite the Windies winning the series comprehensively.
"Well yeah, I thought this was my first time here in Bangladesh. I couldn't even recall that series but someone showed me the scorecard. I will try to remember my previous visit as I spend more time in Bangladesh," Ambrose told The Daily Star on Monday.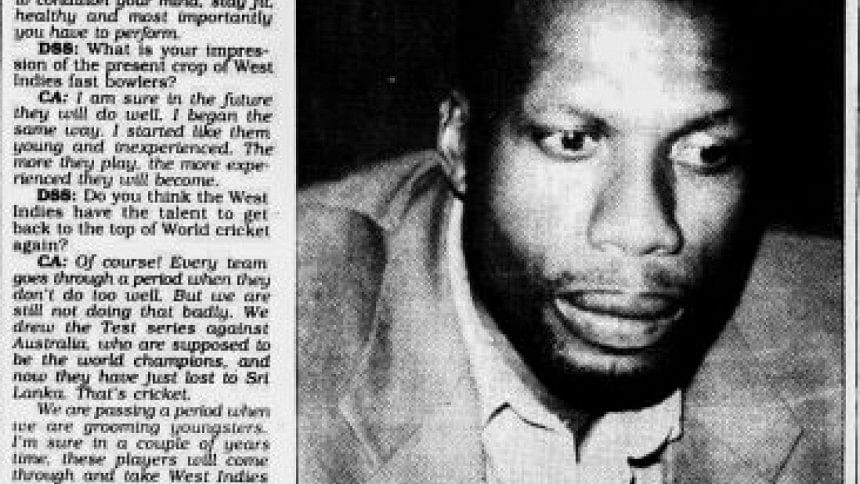 Ambrose may have forgotten the tour of 1999 but The Daily Star rolled back the years and pulled out an interview of the fast-bowler from the vault, dating back to October 9, 1999.
Here are some excerpts from the interview 24 years ago, taken by Rabeed Imam.
The Daily Star (DS): You have seen the Bangladesh team in the World Cup. What are your impressions? Do you really think they have a realistic chance of attaining Test status?
Curtley Ambrose (CA): Bangladesh have beaten Pakistan in the World Cup, so they are not mere pushovers. But by playing one-day cricket, they are not going to get Test status. They have to convince the ICC that they are capable of playing the five-day game. They have to play more and gain more experience. It is not going to happen overnight.
Bangladesh are improving. I'm sure they will be a prime candidate for Test status in the next few years.
DS: This is your first visit to Bangladesh. What are your expectations from this tour?
CA: I'm looking forward to playing here. I missed the three-day game. We are here to help Bangladesh cricket I am eager to play my part in it.