Extrajudicial Killings: Numbers drop sharply since US sanctions
Says HRW report on Bangladesh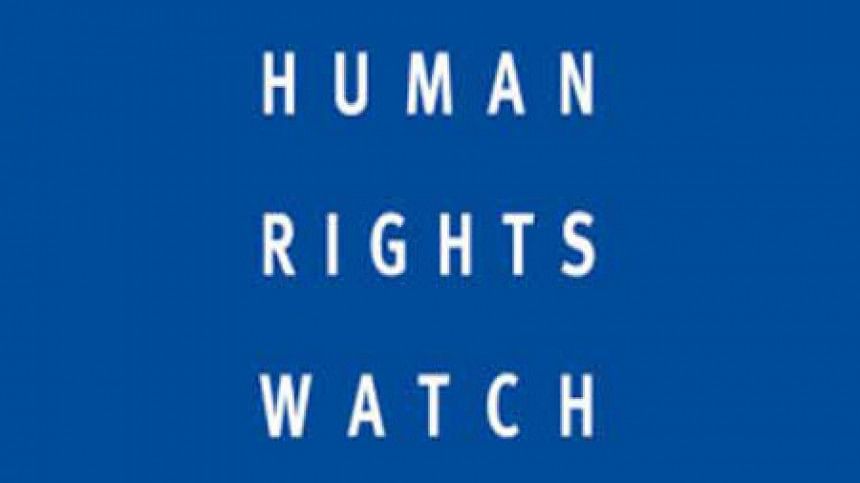 Numbers of extrajudicial killings and enforced disappearances have dropped drastically in Bangladesh since the US imposed sanctions on Rab and seven of its former and current officials for alleged human rights abuses, the Human Rights Watch observed in its annual report.
Released yesterday, the HRW report said the drop shows that the authorities have the ability curb incidents of abuse by security forces. It, however, also mentioned that enforcement agencies continued to repress opposition activists last year.
"Following the US Global Magnitsky human rights sanctions against Bangladesh's Rapid Action Battalion [RAB] and some of its top commanders in December 2021, extrajudicial killings and enforced disappearances dropped dramatically, indicating that authorities have the ability to bring security force abuses under control," the report said.
However, instead of taking steps toward reforms, the authorities launched a campaign of threats and intimidation against human rights defenders and families of victims of enforced disappearances, it added.
Starting in August last year, there was an increase in attacks against political opposition members, raising concerns about violence and repression ahead of the upcoming parliamentary elections, stated the report.
It mentioned that the government went to lengths to target families of the dissidents located abroad.
"The Foreign Ministry reportedly prepared a list of dissidents abroad, who are committing 'anti-state' activities, and authorities increasingly targeted relatives of expat dissidents," said the report.
It further mentioned that the brother of London-based news editor Shamsul Alam Liton was arrested after he published a critical editorial of the ruling party and organised protests in Britain against disappearances.
The report also said that the brother of another correspondent of that newspaper, Abdul Muktadir Manu, was also arrested. In addition, the sister of US-based journalist Kanak Sarwar spent six months in prison.
It said the government continued to arrest critics under the draconian Digital Security Act and ignored pleas from the United Nations and international partners to suspend and reform the abusive law.
The report slammed the deregistration of the NGO Odhikar, saying that this is a part of the longstanding harassment to punish the organisation for reporting extrajudicial killings by Bangladesh security forces in 2013.
It also spoke about the alleged custodial death of indigenous activist Nabayan Chakma Milon, saying that the torture and death of Milon sheds light on state abuses in the Chittagong Hill Tracts without redress.
"Governments that fail to live up to their legal obligations to protect human rights at home sow the seeds of discontent, instability, and ultimately crisis.
"Left unchecked, the egregious actions of abusive governments escalate, cementing the belief that corruption, censorship, impunity, and violence are the most effective tools to achieve their aims," said Tirana Hassan, acting executive director of HRW, in the report.