2 dead, 34 injured in China chemical plant blast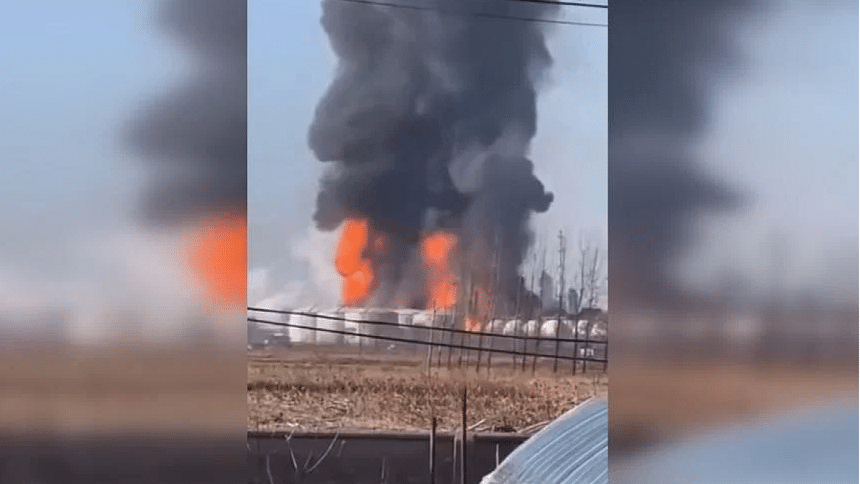 A chemical plant explosion in China has killed two people and injured 34, state media reported today.
The blast happened on Sunday afternoon at a factory in northeastern Liaoning province's Panshan County, according to state broadcaster CCTV.
Twelve people are missing after the explosion and the injured have been hospitalised for treatment, CCTV said, citing local officials.
"The fire is currently under control and the remaining flames are in a stably burning stage," CCTV said.
Videos and photos published by CCTV showed a cloud of thick smoke and flames rising from the factory, and a group of firefighters in helmets outside the plant.
CCTV said more than 330 firefighters had been dispatched to fight the blaze.
Industrial accidents are common in China, owing to lax safety standards and poor enforcement.
In December, 18 people were trapped underground after a cave-in at a gold mine in northwest China's Xinjiang region.