US to slap Cambodia with visa restrictions, aid cuts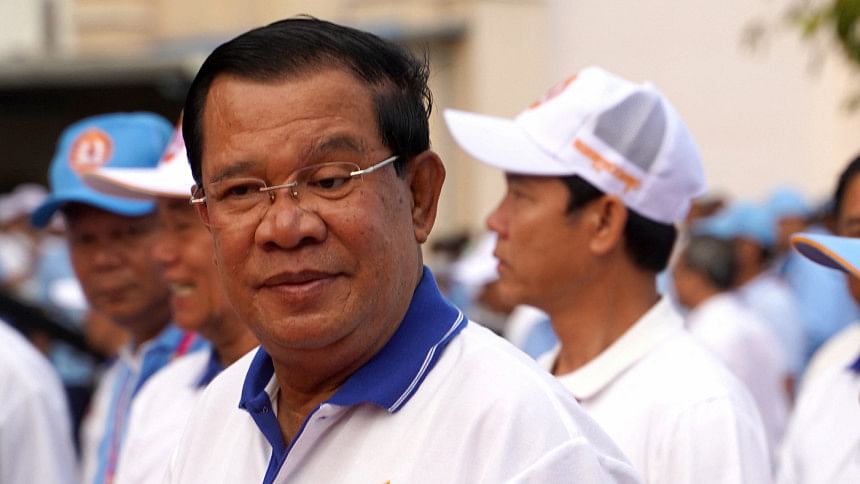 The US said it is taking steps to impose visa restrictions on individuals and aid cuts in response to Cambodia's national election, which Prime Minister Hun Sen's ruling party won in a landslide after his most credible rivals were disqualified.
The United States said the party's stifling of the opposition meant the vote could not be considered free or fair.
Autocratic leader Hun Sen's Cambodian People's Party won 120 of 125 available seats in Sunday's elections, according to preliminary results.
Ahead of Sunday's election, the unofficial successor to the CNRP, known as the Candlelight Party, was barred on a technicality from running in the election by the National Election Committee.
The US, the European Union and other Western countries refused to send observers to the election, saying it lacked the conditions to be considered free and fair. Russia and China were among those that did send observers.
Late Sunday, the US State Department said it had "taken steps" to impose visa restrictions "on individuals who undermined democracy and implemented a pause of foreign assistance programs" after determining the elections were "neither free nor fair."
"Cambodian authorities engaged in a pattern of threats and harassment against the political opposition, media, and civil society that undermined the spirit of the country's constitution and Cambodia's international obligations," State Department spokesman Matthew Miller said.
"These actions denied the Cambodian people a voice and a choice in determining the future of their country."
Michael Greenwald, spokesman for the US Embassy in Phnom Penh, yesterday said the visa restrictions would be placed on people involved in "threatening and harassing the political opposition, media and civil society" but he would not specify who or how many individuals that would entail.
Similarly, he would not elaborate on the scope of the pause of foreign assistance programs, saying only that it involved "several" new activities, and noting that the US had contributed some $3 billion dollars to programs over the last 30 years.
The State Department urged the CPP to use its new term to restore "genuine multi-party democracy."
Regional advocacy group Asean Parliamentarians for Human Rights called on all democracies to denounce the elections.